It was $2.99/lb. ground chuck & chicken breasts at Fresh Market today. I used the last of my burger patties so I picked some up to re-supply the freezer. While I was there I picked up some of their frozen American Wild Caught shrimp because it was on sale 21/25 for $9.99/lb. and then decided at the last minute that I wanted banger sausages w/grapes for supper.
We do like those fat sausages done with some grapes.....just like Ina taught me!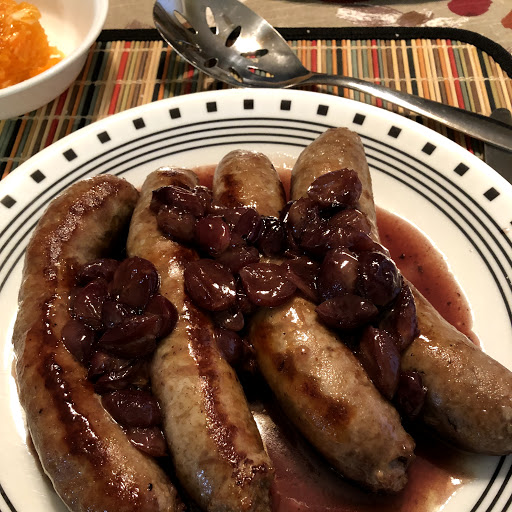 I just boiled some potatoes (and then spooned my peas on top ~ I do the same with corn.....) and did another bit of the Jello orange/cabbage salad.