January 2018,...Whats for Breakfast / Lunch / Brunch ??
Go to page : 1, 2

bethk
Admin
WOW! That's one LOADED quiche! It looks so tasty with the thin tortilla 'crust'. Great job, Imelda!
****************
I had two bananas I had 'saved' on the counter, waiting patiently until they got good and ripe. Today they got mashed into the batter for my Strawberry Banana Mini Muffins ~ great with a cup of coffee.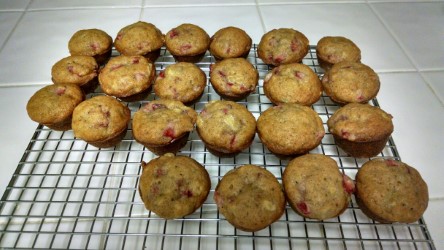 Go to page : 1, 2

Permissions in this forum:
You cannot reply to topics in this forum